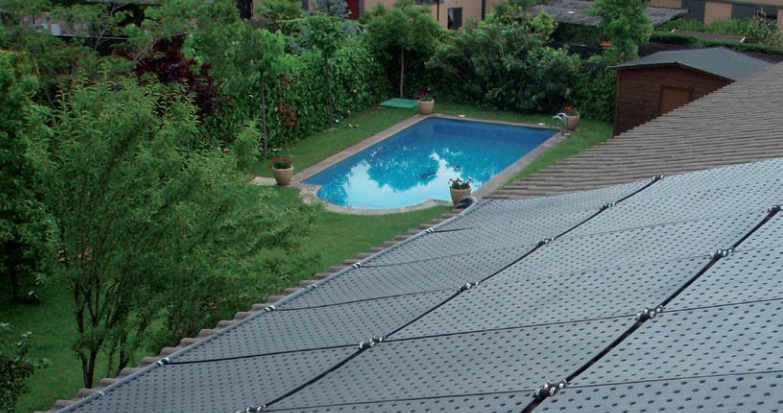 Solar Pool Heating Panel Systems
Our rigid panel solar pool heating is an extremely reliable, high performance product, which is capable of increasing your water temperature by approximately 10°C, ensuring you, your family and pool friendly neighbours get maximum fun, value and exercise out of that big watery investment in the backyard.
The systems are low maintenance and very easy to operate.
How it works
Pool water is circulated through a series of panels (the collector) installed on a suitably positioned roof. The water can flow through the solar panels in either direction, so they can be mounted both vertically and horizontally. As the pool water is circulated through the panels, it is heated from the sun's free energy and then returned to the pool. The water temperature can be managed by an automatic control system.