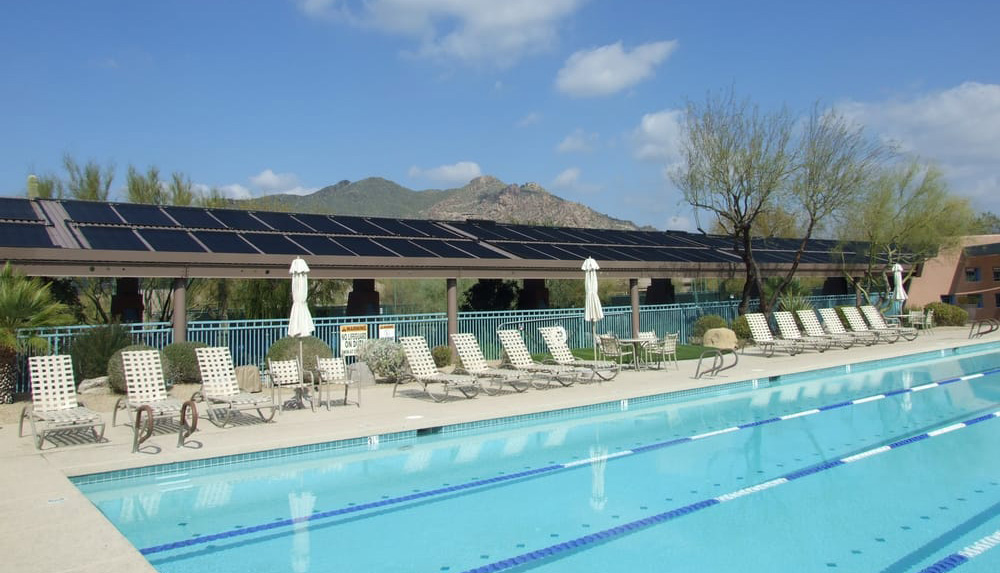 Commercial Pool Heating
Green Star Solutions has successfully designed and installed commercial pool heating systems across Australia since 2009, from recreation and sports centre pools, universities, schools to council pools.
We place the highest importance on providing our customers with solutions that are functional, innovative and cost effective and energy efficient. Our complete range of commercial pool heating products are ecologically friendly and are designed to maximise energy and reduce CO² emissions.
Renowned for combining extraordinary products, exceptional service and attention to detail, we pride ourselves in delivering a system designed to suit your specific project requirements.
Solar Pool Heating
"Mr. Craig Doncon recently installed a Commercial Solar Heating System at Raventhorpe swimming pool.
I wish to take this opportunity to acknowledge the professional service provided by Mr. Doncon and his dedicated commitment to the project. The installation was completed to budget and is working most effectively.
It is heartening to see that in this day and age there are still reliable, efficient tradesmen available. I have no hesitation in recommending Mr. Doncon."
Pascoe Durtanovich, Shire of Ravensthorpe WA
Iona Girls School
Green Star Solutions completed the design, supply, delivery, installation, testing, commissioning and subsequent maintenance of a solar thermal hot water heating system, made up of 600㎡ of our commercial solar matting. This was a coloured system with matching painted pipework as well.
Goldfields
Green Star Solutions completed & installed the largest commercial solar matting project in Australia, with a 1500㎡ commercial system. The project was completed one time and within budget in 2013. References can be supplied.
Northam Aquatic Centre
Green Star Solutions designed, built, & recently installed a 1450㎡ pool heating system for the shire of Northam. This system is made up of 2 smaller systems, 1 x 900㎡ for a 50 mtr outdoor lap pool, and 1 x 550㎡ for an outdoor leisure pool. Painted roof pipe & vertical wall flashing was also installed in accordance with tender specifications.