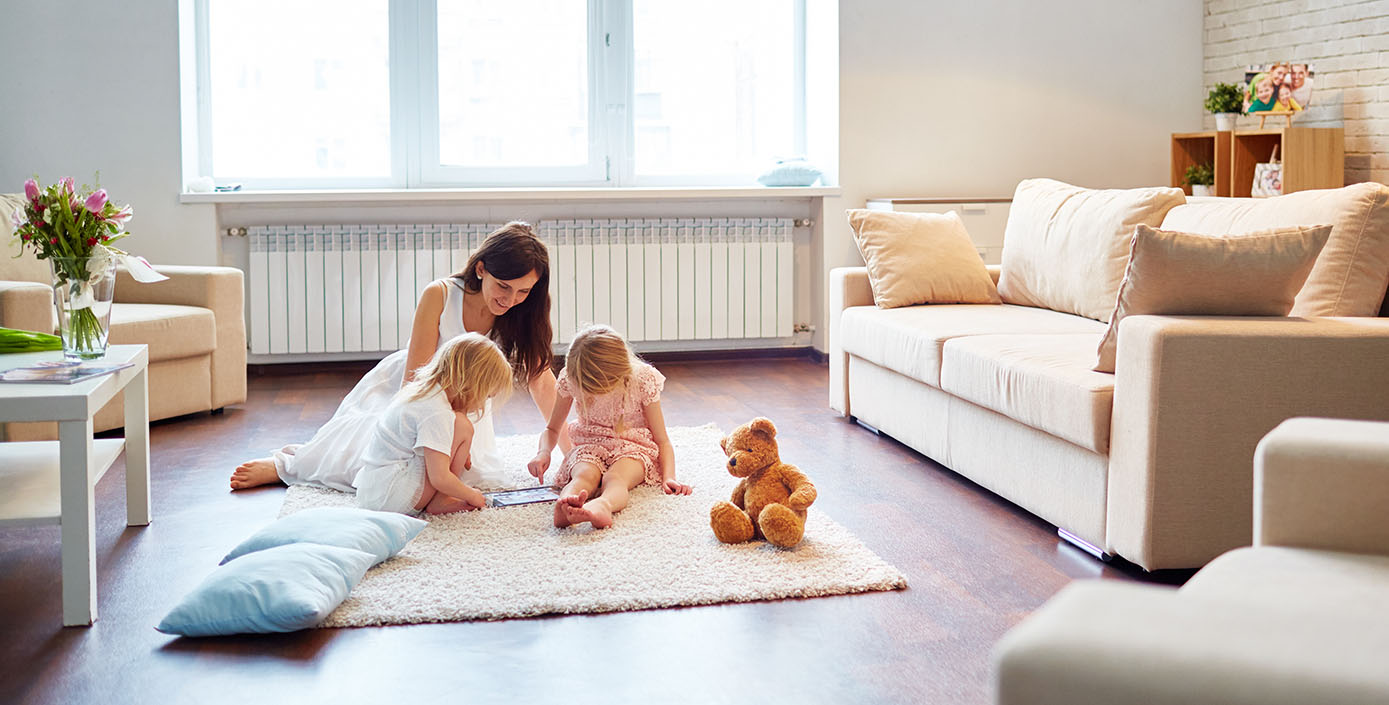 How it works
In most hydronic systems, a boiler is used to heat the water that is then circulated through pipe work to panel radiators or convectors positioned in each room. Heat is transferred directly from these to the room air.
The use of a central thermostat helps you control your hydronic heating system at set times and to the desired temperature. Thermostatic valves may also be installed on panel radiators in each room allowing for independent temperature control resulting in energy efficiency.
A hydronic system consists of four components:
The boiler heats water to a thermostatically-controlled temperature. Boilers use natural gas, LPG, off-peak electricity or solid fuel.
The pipe work, known as Rehau, carries the heated water from the boiler to panel radiators or convectors, and back again for re-heating.
A pump circulates the water through the pipe work
Panel radiators or convectors transfer heat to the room.
Radiator Types
Steel Panel RadiatorsHigh performance & design
Steel panel radiators are not only high performance, their elegance, superb finish and design are an integral part of the completed product.
What you and your family want most from a radiator is to create a warm and comfortable home as quickly as possible and to be economical to run. Convector fins welded directly to the waterways increase the effective heating surface area, which in turn results in a significantly quicker warm up time for your home.
High gloss white, unique finish both scratch and corrosion resistant.
Steel Panel Radiators
Brochure 
Towel RailsLuxury & warmth
Create a safe, comfortable, healthier bathroom environment with stylish towel rails and enjoy the luxury of warm dry towels.
Keep bodies and towels warm and dry while extending the lifespan of your home's interior by reducing bathroom dampness.
High gloss white or chrome
Straight or curved
Towel Rail
Brochure